Grated, diced, in powder or in portions (pre-cut or not) ranging from 100 g to 3 kg, mixes of various varieties in a single format… cheese packaging is constantly changing. And in response to consumers' new demands, flexible packaging is becoming established as one of the best packaging solutions.
"Cheese is increasingly packaged in stand-up pouch or stick pack formats", confirms Santi Alberich, Marketing Manager for Mespack. "Society's consumption model has changed. Currently, consumers want packages in various sizes that are convenient, easy to store, easy to open and close, to dose and/or to serve, and which protect the product both before and after opening. This is why packaging machine manufacturers such as Mespack specifically choose to offer their customers packaging machines compatible with these formats that protect the product", he continues.
Furthermore, unlike the classic and inconvenient thermoformed packaging, which is still used today to package triangular cheese portions, hindering the product's preservation once opened, "flexible stand-up pouch or flat pouch-type packaging, for example, feature the advantage of a zipper. This enables the user to open and close the packaging as many times as they like conveniently and securely in order to consume the product gradually, further increasing its lifespan", adds the company's Marketing Manager.
Packaging made from recycled, organic or 100%-compostable material contributes to reducing the flexible packaging industry's carbon footprint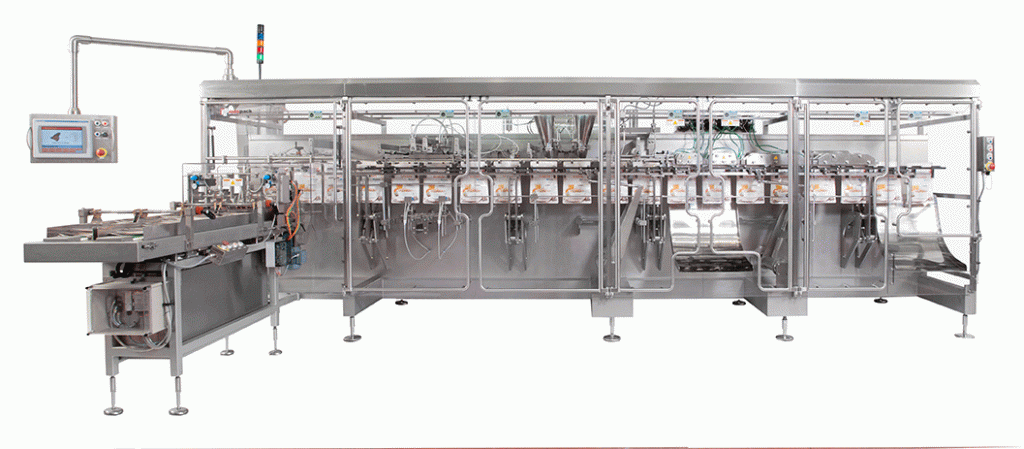 Different formats and different sizes
Similarly, the design and finish also play a highly important distinguishing role in cheese packaging. As a result, manufacturers request flexible machines, with quick format changes and even automatic ones. This is something covered by Mespack's packaging machines. "Our equipment can manufacture formats in different shapes and sizes depending on the market or distribution channel. For example, using our VFFS multilane machines, manufacturers can package spreadable cheese or dry cheese, in stick pack bottle shaped format, enabling them to offer consumers attractive on-the-go formats to take a single portion on a picnic, to work or wherever they go", highlights Alberich. "Same can be done with HFFS equipment, offering a wider variety of shapes, applications such as zipper and formats".
There is also a broad range of filling machines for pre-made pouches for manufacturers who require such a format.
"And for cheeses such as mozzarella or cheeses with oil, Mespack's packaging machines are prepared to offer high production levels, filling the pouch with two different products", the company's Marketing Manager points out.